WELCOME TO DCGB
March 27, 2020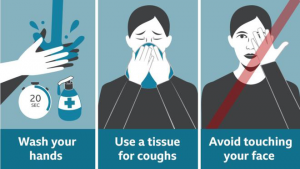 We would like to wish everyone to keep safe and we will get through this crisis.  Remember to wash your hands thoroughly for at least 20 seconds.
While our meetings have been canceled, at this time and if at all possible, we will be holding our annual picnic in July.  However, if circumstances are still unstable, we will let everyone know.  Thank you and be safe!
April 8, 2018
The Dachshund Club of Greater Buffalo (DCGB) is a fun group of dachshund lovers that meet to learn more about our breed and what we can do to help our breed, our own dogs, and each other!  We try to have some sort of educational information each meeting.  We learn the standard of our breed, including appearance, balance, coat, condition, movement, structure and attitude.
We always welcome dachshund owners and owners of any breed to our meetings.  AND please bring your dogs!  We aim to educate the public about activities and sports that involve dachshunds and their owners, promotes responsible dog ownership, and assists people in finding responsible sources for purebred dogs for their family pets.
The DCGB is recognized by our parent club, The Dachshund Club of America.  We are also recognized by the American Kennel Club.  To be recognized by the AKC, we are required to hold a specialty show every year.  Our annual specialty is part of the Wine Country Circuit held at Sampson State Park at the end of September. Our specialty date is Saturday, September 29.  Sampson State Park is on beautiful Seneca Lake!  Anyone is welcome to come and camp and enjoy the show, the view, the shopping for dog items and of course enjoy all the wineries in the area.
Our club also likes to support the local kennel clubs by offering up prizes at their local shows.  We support both the Kennel Club of Buffalo and the Kennel Club of Niagara Falls at their Nickel City Cluster which is held the second weekend in October.  This year's dates are October 11 thru 14.
Also, during the year, we have a special brunch, without dogs, so we all can visit with each other; we have a family picnic at one of our member's homes where we have a terrific raffle and lots of fun games and picnic food; and we have a Christmas Party with gift exchange. As I said earlier, we are a fun bunch!!
We hope to see you soon!
Holly York Schotz, President
Below are several links regarding animal legislation. Take the time to look at them. It is so critical that we protect the rights of dog owners and breeders.
AKC link for PUPS Legislation:
http://www.akc.org/news/index.cfm?article_id=4543
Sportsman's And Animal Owner's Voting Alliance:
Humane Watch (Learn the difference between animal welfare and animal rights):
Associated Dog Clubs of New York State:
I would like to end this message on a positive note. The Dachshund Club of Greater Buffalo is dedicated to the enjoyment of the dachshund breed. It is a breed with a long and distinguished history. Dachshunds embody all that we love about dogs. They have big hearts. They are fearless, diggers, barkers, chewers, clowns, defenders, bed hogs, hunters, best friends, independent and loyal. They prove that some of the best things come in small packages.
If you are interested in joining our club or are looking for a dachshund, please contact any of the officers or board of directors.  Any one of us would be pleased to speak with you.