WELCOME TO DCGB
January 25, 2021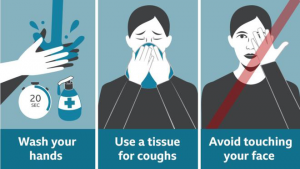 We would like to wish everyone to keep safe and we will get through this crisis.  Remember to wash your hands thoroughly for at least 20 seconds.
Currently, no meetings have been scheduled for 2021.
However, we'd like to report that some "local" shows have been canceled for 2021.  Two of those are:  Syracuse Shows – April 1st thru 4th and Dunkirk Shows – June 6th and 7th.  Thank you and be safe!
May 22, 2020
As this year 2020 starts out, all you dachshund lovers out there are looking forward to good weather and field trials, dog shows, earth dog and many other fun things we do with our dogs. Here's hoping we have a short winter and the spring comes sunny and early.
Our first scheduled meeting is February 16 and will include our election of officers and June Stillwell's 'Doggie Bingo' that we ran out of time to play at our Christmas party.  In March we will be holding our annual luncheon this year at the South Wilson Brunch for the first time.  I look forward to good food and good friendships.
Then the show season was supposed to begin.  Little did we know that then, the whole world would shut down.
Early in March the epidemic began in earnest here in the United States.  Everyone was warned that we all need to be extremely careful, as this virus was very easily spread.  The search for face masks began.
Almost all activities across the state where one person might come in contact with another person were banned.  Businesses other than essential were closed; churches closed; department stores closed; barbershops and salons closed; most eateries closed or were limited to take out only; professional sports were suspended. Anything that was considered normal no longer was. Essentials became anyone involved with human welfare.  Hospitals, doctors, nurses, EMT's and all their support entities began risking their lives to save ours.  Fortunately grocery stores and drug stores were still open, but with restrictions.  People had to wear face masks and stay 6 feet away from everyone else.  A new term began to roll off everyone's lips – 'social distancing'.  As this virus can 'live' for long periods of time on innate objects, even grocery shopping became difficult.
The beginning of the closure of dog events also began.  I am not sure which was the first one of the year 'postponed' but I believe that there are very few, if any, still on the calendar for this 2020 year.  Most of those 'postponed' have since been cancelled.  Our field trial scheduled for September is cancelled.  Our annual specialty scheduled for the end of September at the Wine Country Circuit on Seneca Lake was cancelled.  Our participation in the Nickel City Cluster, where we support the dachshund entry has been cancelled.  Show committees started saying "Next Year".
Back to the present and I am writing this at the end of May.  Our situations have not changed much.  Many are still staying home.  When we do venture out, it is with a face mask and gloves.  We have learned how to order our food and groceries on line and have them ready for curbside pickup or delivered.  Once back at our home, we wipe everything off before putting it away.  We also strip our clothes off and wash them and ourselves as the virus can stick seemingly forever.  We are doing everything we can think of to keep ourselves safe.
While we are not too sure when this current state will subside, we should all be thankful that what we have done to protect ourselves has worked; and that the shows and trials that have been cancelled will happen again next year.  Our pets are thrilled that we are home with them.  Some of us have learned to 'face time' (not me) or Zoom (still not me) with family members and friends.  We have learned who our real heroes are.
We do not know what the new 'normal' will look like, but this has certainly changed our outlook. Our Dachshund Club of Greater Buffalo has no events on our calendar at this time.  We wish all members and friends stay healthy and happy.  Read a book; take up a new indoor hobby; teach your dog new tricks.  Please everyone stay safe.  When it becomes safe for us to meet again, we will.
Holly York Schotz, President
Below are several links regarding animal legislation. Take the time to look at them. It is so critical that we protect the rights of dog owners and breeders.
AKC link for PUPS Legislation:
http://www.akc.org/news/index.cfm?article_id=4543
Sportsman's And Animal Owner's Voting Alliance:
Humane Watch (Learn the difference between animal welfare and animal rights):
Associated Dog Clubs of New York State:
I would like to end this message on a positive note. The Dachshund Club of Greater Buffalo is dedicated to the enjoyment of the dachshund breed. It is a breed with a long and distinguished history. Dachshunds embody all that we love about dogs. They have big hearts. They are fearless, diggers, barkers, chewers, clowns, defenders, bed hogs, hunters, best friends, independent and loyal. They prove that some of the best things come in small packages.
If you are interested in joining our club or are looking for a dachshund, please contact any of the officers or board of directors.  Any one of us would be pleased to speak with you.